Eighteen years ago today, Pete stood with a hundred or so other recruits in front of a group of scary, foul-mouthed, loud and obnoxious Ft. Dix drill sergeants who had one goal in mind--creating fighting machines worthy of the world's leading military force. They did just that...but only after they were tuaght to properly shine those now-obsolete black boots!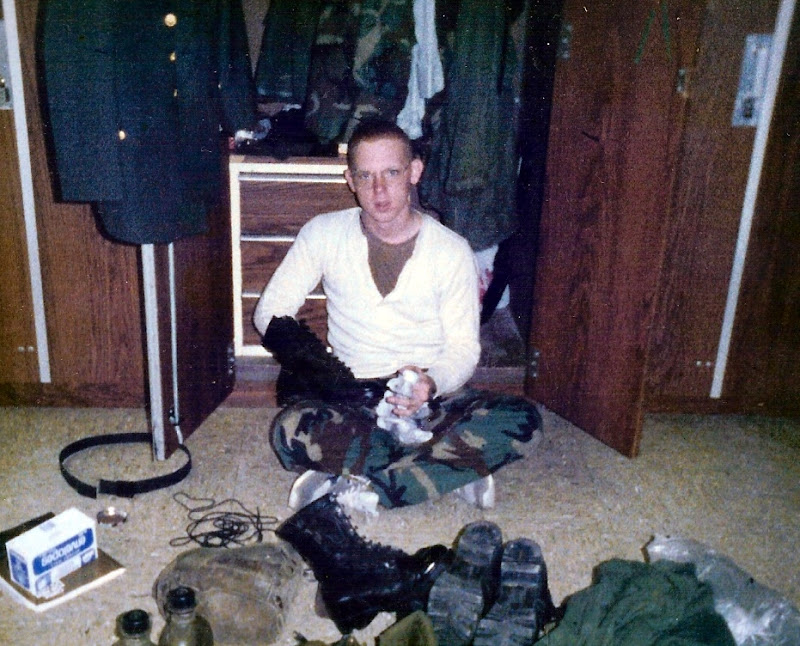 Today I share a home and a life with one of America's Finest, an NCO I'm proud to call my husband. He's softspoken and prefers to work behind the scenes, but he is still a force to be reckoned with. He's an asset to this nation's Army and to the Lord's army as well.
Hooah, Honey! I love you!