It seems that with the unit deployed (but coming home...er, SOON, thank God), the rear detachment has finally settled in to a bit of boredom. At least some of them have. One of Pete's soldiers made the unfortunate decision to take leave to go on a vacation with his family, and he came home to another soldier's handiwork following a boring night of staff duty. Here's the desk sitting immediately next to Pete's in their orderly room: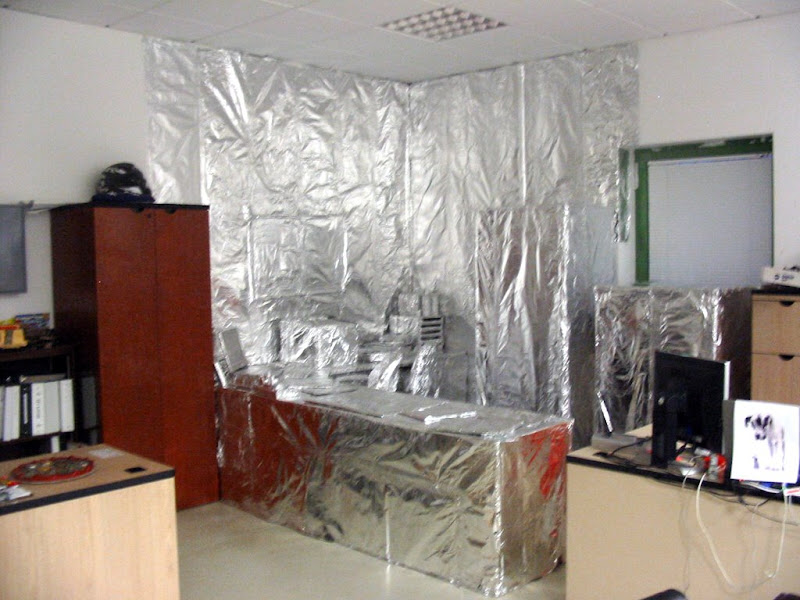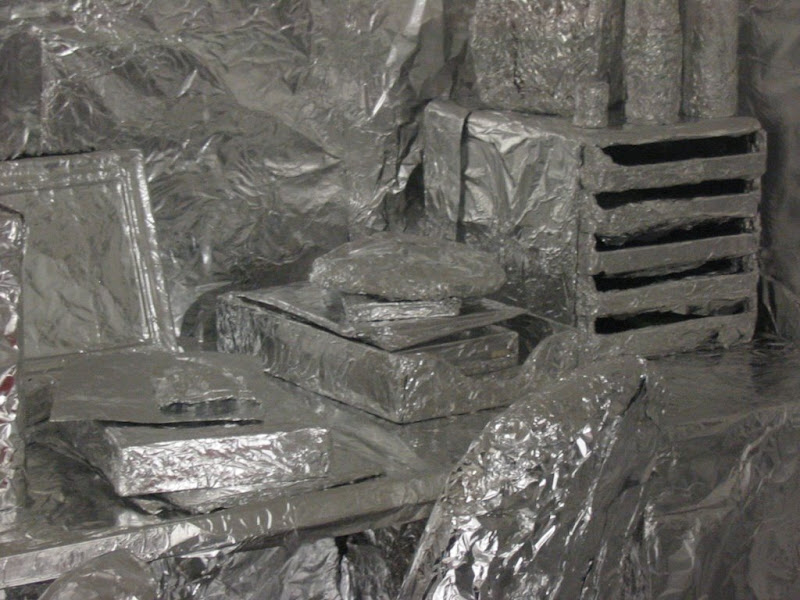 Every little detail was "covered"...from his collection of Army "atta boy" coins being wrapped so tightly that the raised images on their faces were discernable to the keys on the computer keyboard...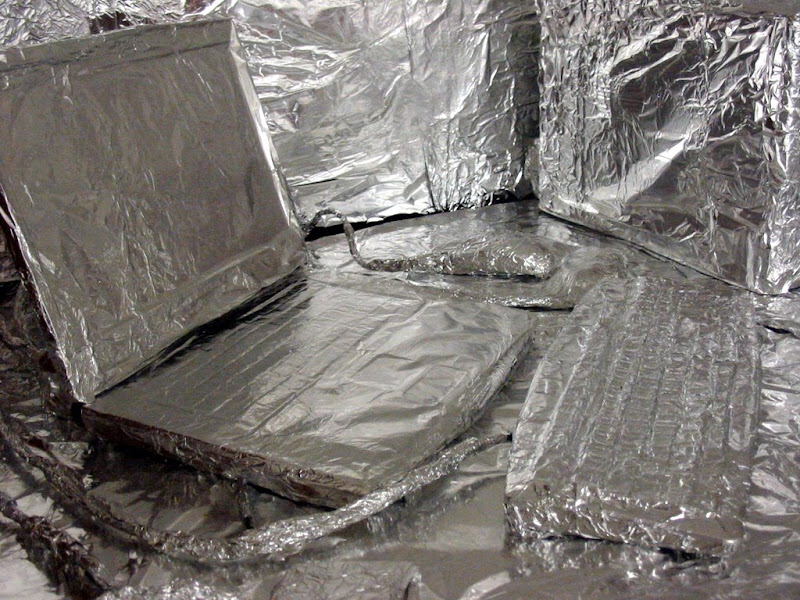 Pitiful. But hilarious!