Ten months ago today, Danica Jill joined our family. What a little character she has become in such a short time!!! How can it be that this:
Has become this big, SO FAST??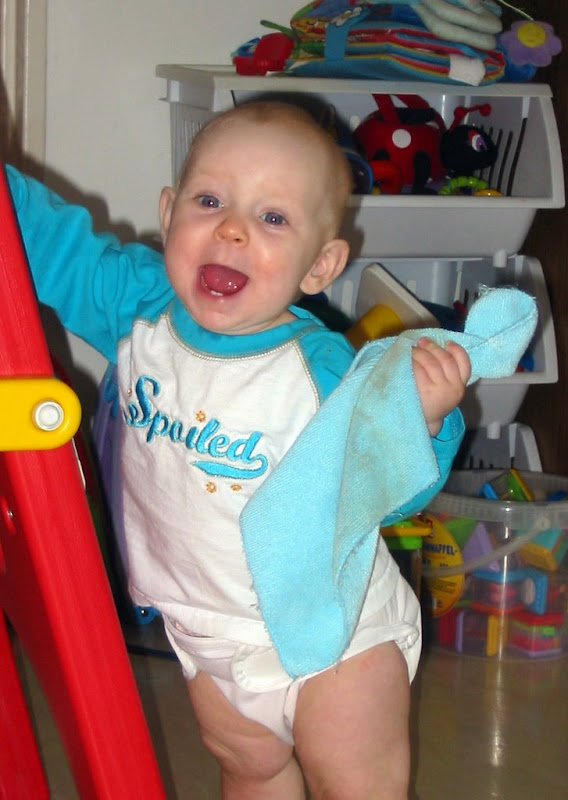 As if she was telling us that she was NOT going to be outdone by her big sister Jamie who walked just after she turned ten months old, Dani celebrated by taking her first two steps today!