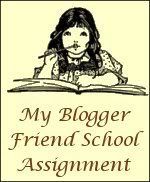 Memory Verse: Ecclesiastes 1:13-14
I devoted myself to study and to explore by wisdom all that is done under heaven. What a heavy burden God has laid on men! I have seen all the things that are done under the sun; all of them are meaningless, a chasing after the wind.
Intro:
Imagine you're standing before God. There's no Tomorrow, you can't go back and finish up what you had planned on getting to sometime in the future. What was that thing that you planned on getting to, that thing that now, you're standing before God and thinking "I wish I had gotten to that…"
Assignment: We only have today. Should God take you today, have you accomplished everything that you wanted to, needed to. Have you said all the things that needed to be said? Let's have no regrets, let's make sure we get to those things, so that when we're standing before the Lord, the only thing we need to do is to worship him.. and not regret not getting to that thing on our to do list. Stop - go take care of that thing…. then, come tell us what you choose to share. Don't embarrass yourself or any of your loved ones

Picture ideas: Be creative, go photograph something that "REPRESENTS" tomorrow. We can't photograph time.. but we have ways of "showing" time in images.. how do you see "tomorrow". This might be the only thing you choose to share about if you can't publicly share what you needed to get done, and that's alright too. Some things are just to personal.
Share your favorite scripture in your post.
This was a toughie, I'll admit. And it's something I can't fully "do". For three and a half years now, I have struggled with bitterness--not every day, it's something that comes and goes. I've had to repeatedly forgive something that turned my life upside-down, and I'm not sure I'll ever be completely free of the possibility of bitterness and resentment popping up, because it's an offense I can't easily forget. However, over the last few weeks as it has finally sunk in that my marriage truly is healed, I've been trying to figure out just how much control I have over my memory. I wish sometimes that I had the ability to forgive and forget like God does, and I wonder on my bad days why He blessed us humans with such a good memory...clearly the ability to have bad memories called to the forefront of our minds is counterproductive to our battle with evil thoughts?
Pete and I were in the van on the way home from a late-night jaunt to Wal-Mart without the kids (a date?) and as we listened to the silence and the radio, both of us fell eerily quiet. The song we meditated on is Brandon Heath's "I'm Not Who I Was". The DJ on the Christian radio station had read off a quick devotional thought before the song came on about how our worship is just completely unacceptable to God when our hearts are marred by unforgiven offenses and grudges. I've heard that so many times that I hear it in my sleep...but that sentiment, along with the words of this song, really pricked my heart--and it all became very clear to me--that struggle with the thoughts of bitterness, they are WILLFUL. I have control over them, even though it feels as if I don't. I can CHOOSE to think about the things that fill my mind, and I can CHOOSE to eliminate those things that will endanger my soul by filling my heart with just a *little bit* of bitterness.
I can't very well approach the person who I need to forgive again and tell her that I'm just letting go of every thought, that I'm taking back my mind, because I don't have the slightest clue where she is. Okay, well maybe the state...but that's it. And then there's this nagging thought in the back of my mind that forgiveness needs to be given openly and that the person you forgive needs to KNOW they're forgiven. For that, I'm just going to have to trust God to give her that message. I can't do it. But there's the meat of my assignment this week--I am taking back my thoughts. I'm not going to allow my worship to be in danger of being found unacceptable to God any longer. I'm not going to allow myself to be unforgiven of my own sins just because I "toy" with thoughts of unforgiveness toward someone else.
[W]e do not wage war according to human standards; for the weapons of our warfare are not merely human, but they have divine power to destroy strongholds. We destroy arguments 5 and every proud obstacle raised up against the knowledge of God, and we take every thought captive to obey Christ.
2 Corinthians 10:3-5

As far as a photograph that represents "tomorrow" to me, I didn't have to go far to find it. I didn't even take this photo--it was one of the sample pictures already loaded on my computer's hard drive--but it's just beautiful and it pretty much sums up my feelings about my future. Do you see how brightly the sun is shining through the autumn leaves? Soon those leaves will turn brown, dry out, and fall off...but that sun will keep rising day after day after day. It's much like God's love for us--the foliage of our lives changes, but God's light is always the same.